Masaru Ibuka
Chairman
(deceased)

As founder of Sony, he devoted himself to a management policy of always maximizing people's abilities. He established the policy of developing new products acceptable in the world, which no one else had ever produced. These core principles are the foundation of Sony's worldwide reputation for the advancement of technology and quality.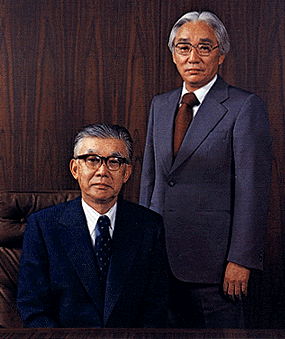 Akio Morita
Chief Executive Officer (deceased)
Since it's begining, he worked hand-in-hand with Masaru Ibuka to build Sony to it's position today. He was especially active in establishing Sony's worldwide marketing network. As the Chief Executive Officer, he was responsible for the top management decisions for the Sony corporate group.